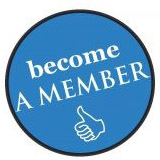 Membership is open to a wide range of people in our community. The abbreviation denotes PROfessional and BUSiness,
PROBUS membership is not restricted to these two groups but embraces former executives of government and non-governmental organizations. In fact, anyone who has had some measure of responsibility in any field of endeavor is welcomed.
Through participation in Club activities, members enjoy a sense of goodwill and fellowship. The diverse background of member's interests has firmly established the Club as a valuable feature in the community.
Prospective members may complete an application form and submit it to any member of the Management Committee or mail to the PROBUS Club of North Shore Vancouver (please mark envelope "Attention Membership Chair"). Note: A person may apply by submitting an application directly to the Management Committee with a brief biographical statement without having a sponsor. North Shore residency is not a requirement. The Committee will act on the application at its next meeting.
The membership year is from September 1st to August 31st. First year dues are $115, and in subsequent years are $90. For those applying after February 15th, the first year dues are reduced to $90. There is no charge for meeting attendance.