The PROBUS Club of North Shore Vancouver offers monthly meetings with guest speakers and social opportunities for retired and semi-retired professional and business persons or anyone who has had some measure of responsibility in any field of endeavor, who appreciate and value meeting with others who have similar interests in a wide range of subjects and activities. The Club is non-political and non-sectarian The Club is not a fund raising or service club.
FOR MEMBERS ONLY
Please Join Us! on December 11th, 2023
at the West Vancouver Yacht Club, 5854 Marine Drive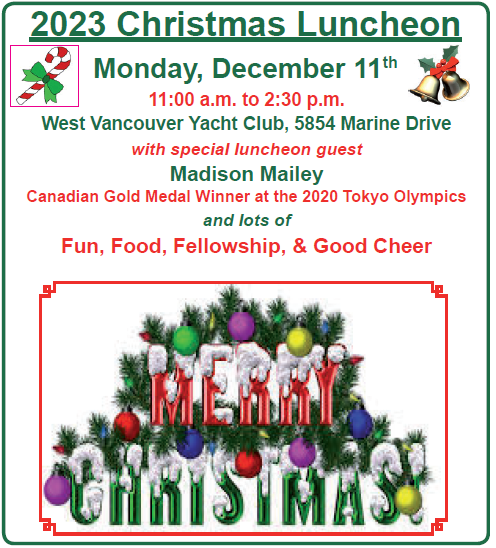 View a map for directions to the West Vancouver Yacht Club here.